Several businesses have taken a big step forward in their quest to open medical marijuana dispensaries in Chicago.
City zoning officials awarded special use permits last week to three groups seeking dispensary licenses.
The trio still must win approval from the state, but obtaining local permits is a key part of the overall process.
Surprisingly, no one spoke out against the location of the shops. Applicants in some other states have faced a backlash by the community and nearby businesses.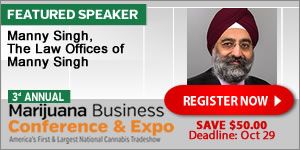 Chicago zoning board members examining the three dispensary proposals reportedly focused much of their questioning on security issues. Each of the three groups that presented hired security experts to testify on their plans for keeping their businesses safe.
Illinois will issue up to 60 MMJ dispensary licenses and 21 cultivation center permits. Competition for those licenses has been geographically scattered, but fierce nonetheless.