The Massachusetts Department of Public Health has approved provisional licenses for four more medical marijuana dispensaries, adding to the 11 that have already received the tentative green light.
Patriot Care Corp. was given initial approval to open two dispensaries – one in Boston, which will be the city's first, and the other in Greenfield. (The company also has a Lowell dispensary in the works, having received a provisional license for that one earlier this year.) Coastal Compassion Inc. and Mass Medicum Corp. were given provisional licenses for one dispensary each, in Fairhaven and Taunton, respectively.
The dispensaries – which must still receive final approvals before they can open – are targeting counties that were left without MMJ centers in the first round of licensing.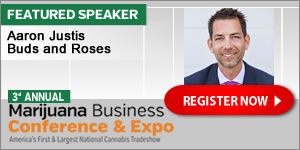 Eleven other dispensaries that previously received provisional approval are going through the permitting and inspection process.
The first dispensaries are expected to open sometime next year.