New Jersey legislators abandon their current efforts to legalize recreational cannabis, Arkansas finally sees its first medical marijuana sales, MJ-infused edibles expand into new states – plus other important news from around the industry.
No-go in NJ
Garden State lawmakers conceded that legalizing adult-use marijuana isn't going to happen via a legislative move in the near term, setting the stage for a potential voter referendum in 2020.
But the state has a Plan B: Expand a medical marijuana program that has gained plenty of traction since Gov. Phil Murphy took office in early 2018 and increased qualifying conditions.
MJBizDaily takeaway: Expect New Jersey to expand the number of medical marijuana licenses to keep pace with a surging patient base.
In December, regulators awarded six new licenses, doubling the number serving the market. Forecasts estimate the market will need 15 additional growers and 50-90 dispensaries by 2022.
The state also announced new rules this week that will create separate permits for dispensaries, processors and growers, eventually opening up additional entrepreneurial opportunities for a market that currently is more vertically integrated.
New market, old problems for Arkansas MMJ sales launch
Medical marijuana sales officially kicked off in Arkansas.
But some of the glitches that plagued the newest MMJ market this week will seem pretty familiar to anyone who has worked in state-regulated cannabis.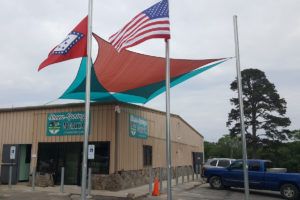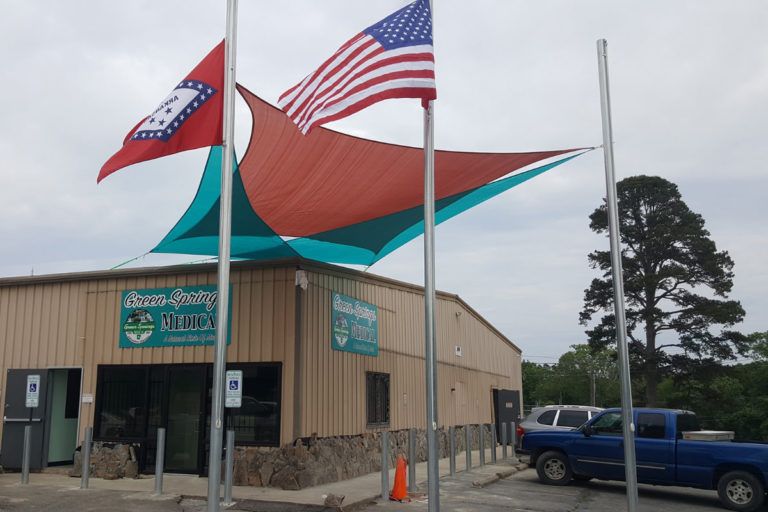 Arkansas MMJ retailers saw long lines, opening-hour confusion and computer glitches that put the state's entire new industry on hold.
It was a frustrating rollout for industry operators who worked for more than two years to implement a system approved by voters in 2016.
Still, with only two dispensaries open, Arkansas sold more than $93,000 in product the first three days.
MJBizDaily takeaway: New marijuana markets offer tantalizing business opportunities, especially the chance to tap into a new customer base so excited to buy legally that people will wait in the rain and pay steep prices.
But new marijuana states come with almost certain business setbacks, as state after state struggles to open their markets quickly and efficiently.
In states as different as Vermont and California, even marijuana-friendly governments throw up roadblocks that cost cannabis entrepreneurs time and money.
The result? New medical and adult-use markets tend to favor deep-pocketed cannabis operators that can survive unexpected delays and setbacks.
Edibles sales likely a boon for MJ firms in medical cannabis markets
Ohio medical cannabis retail shops began selling marijuana-infused gummy products, but supply proved limited – and at least one dispensary sold out within days of receiving its shipment.
In related news, edibles are expected to hit dispensary shelves in Arkansas next week, and Maryland Gov. Larry Hogan signed a provision into law that will allow edibles sales once rules governing product and packaging design are drafted.
MJBizDaily takeaway: The average total sales volume of cannabis-infused edibles and beverages was 13% in California, Colorado, Nevada and Washington state, as of February, according to Headset, a Seattle-based data analytics company that focuses on the cannabis industry.
Also, sales are growing at a steady rate, fueled by an uptick in the number of consumers who prefer ingestible products over cannabis flower and concentrates.
Based on that data, cannabis-infused edibles and beverages will very likely generate more revenue for medical marijuana dispensaries in Arkansas, Maryland and Ohio.
It's likely, too, that well-known makers of ingestible products will eye contract manufacturing agreements to introduce their products into those markets.
No big rollout of infused cannabis products in Canada until 2020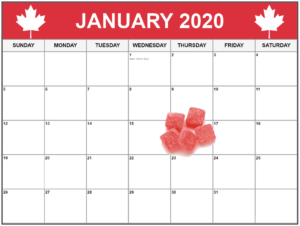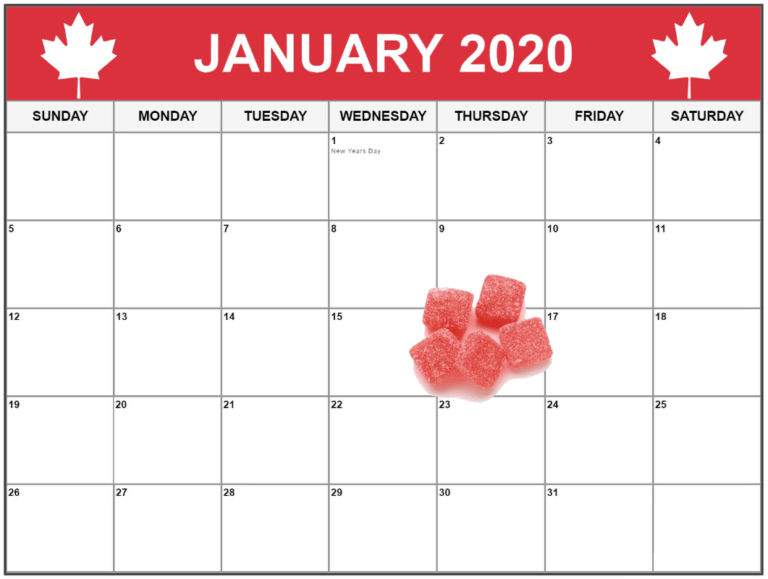 It is unlikely that Canada will see a major launch of infused cannabis products until next year, but industry watchers say that shouldn't be seen as a delay.
It's more of a realistic assessment of how long it will take most companies to work their way through the regulatory system and ramp up production to a consistent level.
New classes of cannabis – edibles, extracts and topicals – are legally required to be included in Schedule 4 of the Cannabis Act no later than Oct. 17, 2019.
So far, the draft regulations have been released, while the final version is expected in the coming months.
Currently, only dried leaf and oil are allowable for sale in Canada.
MJBizDaily takeaway: Businesses that want to capitalize on the new product categories shouldn't wait for the time that the federal regulations in Canada are finalized before they start making serious preparations.
"The clock is ticking. Licensed companies have less than six months to prepare their notices to Health Canada, so the best strategy right now is to make sure the production, quality, marketing and sales teams work diligently to compile the necessary paperwork for submission of this notice as soon as it is possible to do so," said Tom Ulanowski, president of British Columbia-based Nextleaf Labs.