Some medical marijuana professionals in New Jersey believe the local MMJ industry is struggling because doctors have been reticent to sign up for the program.
Just 296 of the state's 21,000 doctors have registered with the state to prescribe medical marijuana, according to the Star Ledger.
Dispensary officials and lawmakers believe that doctors do not want their names to appear on the public registry, which is located on the state's website.
Some doctors disagree with the sentiment. Larry Downs, executive director for the Medical Society of New Jersey, said that dispensary owners simply overestimated the market size. Doctors, he said, are a "convenient excuse" for the program's failure.
New Jersey's most recent patient count is just 2,342, which is far lower than cannabis entrepreneurs and even legislators predicted when the first dispensary opened in 2011.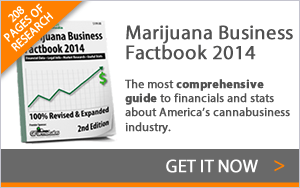 Dispensary owners initially predicted as many as 50,000 patients would sign up.
Lawmakers and dispensary owners have pegged the program's woes on various reasons, including the absence of concentrates and edibles. Bill Thomas, who helped start Compassionate Care in Egg Harbor, quit the operation last week, saying he could no longer work without a salary.