Don't expect to see dispensaries in the heart of Arizona's third-largest city anytime soon.
Local officials in Mesa have rejected a proposal that would have allowed medical marijuana centers to open up in the city's struggling downtown core.
Opponents argued that dispensaries would fuel crime, hurt the city's image and harm other nearby businesses – fears that have been proven largely unfounded time and again in MMJ markets across the country.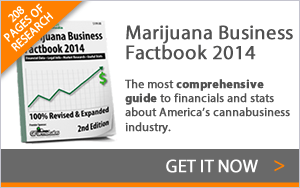 Still, the arguments resonated with some city council officials. Four voted in favor of the plan while three came out against it. The measure needed six votes to pass.
Dispensaries will remain relegated to industrial zones located somewhat far from high-traffic commercial areas, as stipulated in a measure passed several years ago.
Council members weighed whether changing zoning laws would help revive Mesa's dying, neglected downtown by attracting medical marijuana dispensaries and cultivation facilities. The proposal was tied to an application submitted by a local attorney to open a dispensary on the main street that runs through the city.