Arizona's top health official has proposed new rules for edible marijuana products and the dispensaries that sell them.
Will Humble, director of the Arizona Department of Health Services, wants dispensaries to certify that an employee has discussed with the customer the effects of marijuana edibles before the sale is completed. Humble also wants to send undercover "secret shoppers" into dispensaries to ensure that the protocol is being followed.
Arizona does not require edible products to be tested or labeled for THC content. Humble said that's why dispensary employees need to spend extra time with customers who purchase edibles.
"They're supposed to talk to them about what the marijuana does," he said.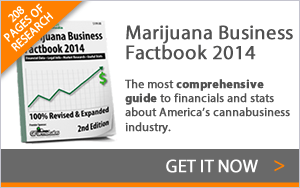 Currently, the department sends inspectors into dispensaries. But the inspectors must identify themselves, which Humble believes alters the behavior of the shop employees.
Andrew Myers, executive director of the Arizona Dispensaries Association, said he supports the plan, so long as "it's a fair and equitable system" that dispensary operators can help create. Humble did not give a timeline for implementing the new rules.