Marijuana entrepreneurs in Arizona will have to put their hopes for a recreational cannabis industry on hold.
The advocacy group Safer Arizona has abandoned its effort to get a legalization measure in front of voters this year, saying it is well short of the 250,000 signatures needed to get the measure on the ballot.
According to the group's executive director Mikel Weisser, the signature drive turned up "around a third" of the required total.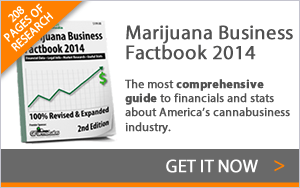 Weisser said his proposal also faced opposition from the marijuana community because the proposal would have placed the industry under the watch of a revenue-related department. Currently the Arizona Department of Health Services oversees the state's medical marijuana businesses.
"There were people in the dispensary industry and the cannabis establishment that liked our vigor and verve, but a lot of people were worried about what we would do for the business model," he said.
Weisser said he plans to work with the Marijuana Policy Project for his upcoming push to get a legalization bill on the 2016 ballot.