U.S. Attorney General Eric Holder, who is resigning from his post later this year, suggested in an interview with Katie Couric that it's time for the federal government to consider reclassifying marijuana.
Reclassification could further open the door for medical and recreational marijuana legalization and the cannabis industry in general, though by how much is unclear.
Currently, marijuana is listed as a Schedule I narcotic, alongside heroin, LSD and ecstasy. In the interview, Holder suggested that marijuana isn't as dangerous as heroin.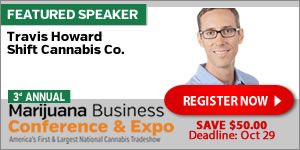 "I think it's certainly a question that we need to ask ourselves – whether or not marijuana is as serious a drug as is heroin," Holder said. "The question of whether or not they should be in the same category is something that I think we need to ask ourselves, and use science as the basis for making that determination."
Holder made the comments after Couric raised the topic of clemency for non-violent drug offenders as a civil rights issue. When she pressed him on whether marijuana should be decriminalized at the federal level, Holder demurred, and said that decision is up to Congress.
The Department of Justice announced Thursday that Holder will resign once a successor is named.