A federal bill that would alleviate the marijuana industry's banking headaches is gaining little to no interest in the House of Representatives.
The bill, called the "Marijuana Businesses Access to Banking Act of 2013" has been stalled in two House committees since it was introduced last year. According to a Denver Post survey of lawmakers, only one committee member – other than the bill's authors – had interest in even discussing the subject.
And at least one of the bill's authors believes lawmakers simply aren't taking it seriously.
"The almost universal response is the rolling of one's eyes," said Denny Heck, a Democrat from Washington.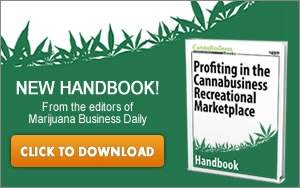 Heck introduced the bill last July alongside Colorado Democrat Ed Perlmutter. The bill would prohibit federal banking regulators from punishing banks that choose to do business with marijuana businesses in states with medical or recreational laws.
Both lawmakers said they have pressed for action in the committees since the bill was introduced. But both men believe the members of the Financial Services committee believe the matter is more of a marijuana issue than a banking one. And many of the committee members represent states that do not have legal marijuana.