Medical marijuana dispensaries in Berkeley, California, must provide some free cannabis to low-income patients, the city council ruled in what appears to be a first for the medical marijuana industry.
Under the new regulations, dispensaries must set aside at least 2% of all products, which will be provided at no cost to very low-income patients. The cannabis must be of the same quality as the products sold to paying customers.
"Basically, the city council wants to make sure that low-income, homeless, indigent folks have access to their medical marijuana, their medicine," said Berkeley City Council member Darryl Moore.
Marijuana Business Daily is unaware of any municipal government in the United States that requires cannabis to be given away for free.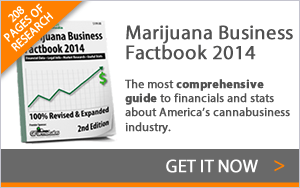 Some dispensaries, however, do so voluntarily. Berkeley Patients Group, for instance, has provided free cannabis to low-income patients since it was founded. Sean Luse, chief operating officer of Berkeley Patients Group, told CBS San Francisco that patients sometimes lose their jobs due to illness and cannot afford medicine.
"Those people really need the help the most," Luse said.
As part of the new rules, Berkeley will also allow a fourth dispensary to open within city limits.