Employees of California-based edibles company Bhang Chocolate have voted to join the United Food and Commercial Workers Union (UFCW), which boasts more than 1.3 million members across numerous industries.
The move to unionize will provide the Bhang workers with "significant gains and protections" including wage increases, employer health care contributions, paid sick leave and vacation benefits, the UFCW said in a press release.
From a business perspective, employing workers who belong to a union could raise costs and add another layer of complication, but it can also lower turnover and boost morale.
The UFCW primarily represents workers at retail grocery stores and meat processing companies, but it is attracting more individuals from the cannabis sector, including employees of dispensaries, hydroponics shops and cultivation operations.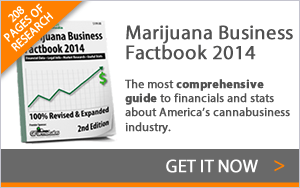 Unions started targeting the medical marijuana industry in California several years ago and now represent cannabis workers in numerous states, including Colorado and Michigan.
In some states, though, medical marijuana businesses have been accused of trying to prevent workers from joining a union.