A fake news site duped thousands of online readers into believing – at least for a short while – that the deep red state of Texas had legalized marijuana use.
The article on Newsbuzzdaily.com – titled "Texas to Permit Medicinal and Recreational Marijuana Use!" – sent the Twittersphere buzzing and garnered thousands of Facebook "likes" and shares.
"On September 29, 2014, Texas Governor Rick Perry will be signing a new bill into law, legalizing medicinal and recreational use of marijuana for adults ages 21 or older," the fake story reads. "HB 2412 will go into effect January 1, 2015. Texas is the first southern state to legalize any recreational drug."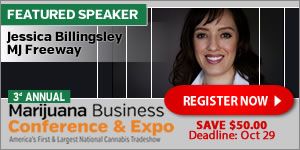 The spoof estimated that the new law would create $50 million in tax revenue, bring 5,000 jobs to the state and open up space in county jails.
"Guys Texas is aiming to legalize medical marijuana by January I'm crying," Tweeted one ecstatic supporter, in all caps, on Sunday.
While fake news sites have been around for a long time – the Onion being the most prominent – a proliferation of new ones have cropped up in recent years, and it can be difficult to tell them apart from other internet sites. While the Onion injects humor into its stories, other sites take a more straightforward approach.
The real HB 2412, which went into effect back in January, has to do with the reporting of investigations into guardians by the state Guardianship Certification Board.
Advocates do hope to legalize medical – and eventually recreational – cannabis in the coming years, but it will take a lot of effort to get there.