A high court in Canada has possibly opened the door to a new market for marijuana-infused products, but whether businesses will be allowed to produce and sell them is still up in the air.
The provincial Court of Appeals handed down a ruling last week that establishes a constitutional right to infused products for medical marijuana patients. The court has given Parliament up to one year to rewrite laws so MMJ patients can access marijuana-infused goods such as edibles and lotions.
A key point that remains murky is whether the court ruling will lead to a law that lets companies produce and sell infused products, or whether that right will be restricted to MMJ patients.
Allowing businesses to get into the game would offer up new a potentially huge new revenue stream for the industry. It also could expand the overall size of the market, as the country's MMJ program would welcome patients who don't like smoking cannabis into the fold.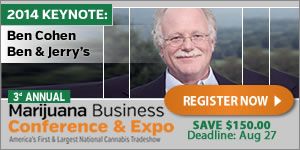 In the United States, infused products are immensely popular with patients, accounting for up to 50% of overall sales at some dispensaries.
The court decision is part of an appeal over a criminal case involving a marijuana club baker busted for possessing more than 200 infused cookies, cannabis cooking oils and a supply of dried marijuana.