Investor interest in Canada's medical marijuana industry looks to be extremely strong.
Canadian investment company PharmaCan raised $9 million in private investments for its medical marijuana projects during its most recent round of financing. According to PharmaCan's CEO Paul Rosen, the company has now raised more than $10 million in marijuana investments during the last year.
Rosen said he initially set out to raise $5 million, however the investor response was "overwhelming."
PharmaCan has invested in The Peace Naturals Project as well as the Whistler Medical Marijuana Corporation, which both received licenses from Health Canada to produce and distribute medical marijuana.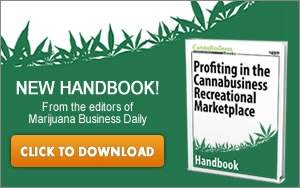 Rosen said he is confident that a third company he's invested in – Vert Medical/Green Medical – will also receive a production license.
Canada will throw the switch on its new medical marijuana program on April 1, and the country's entire medical marijuana economy could be as large as $1 billion. Last week, a federal judge ruled that Canadian home growers can continue to grow their own marijuana.