A medical marijuana farmers market in Los Angeles does not comply with the city's laws and cannot be held again, a judge has ruled.
On Tuesday morning, a Superior Court judge issued a temporary restraining order preventing the California Heritage Market from doing business.
The event was first held over the Fourth of July weekend in a warehouse, allowing patients to purchase directly from cannabis vendors at low prices.
Organized by the West Coast Collective dispensary in the Boyle Heights neighborhood of Los Angeles, the event attracted huge crowds.
Buoyed by its success, organizers said they planned to run the market on a regular basis, adding that the event complies with the city's laws.
But on Monday afternoon, the Los Angeles city attorney filed an injunction to stop the operation.
Attorney Mike Feuer said the market violates Proposition D as well as the city's land-use laws. Furthermore, he said, organizers did not obtain required zoning permits for the market.
"We will do everything we can to put a halt to them," Feuer said in a statement.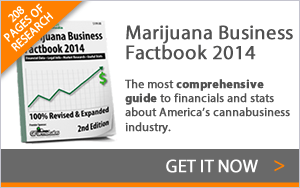 A lawyer for the market's organizers disagreed, telling the Los Angeles Times that Feuer's assessment is a misrepresentation of Proposition D. He also said that the event's organizer, Paizley Bradbury, consulted an engineer with the city's Building and Safety Department who told her that a permit was not necessary.
Tuesday's court ruling could impact California's industry in another way: The judge declared it illegal for card-carrying cannabis patients to purchase directly from growers.