Florida's campaign to legalize medical marijuana is receiving some solid financial support from the cannabis industry.
The People United for Medical Marijuana group has raised approximately $5.5 million from 5,659 donations – some of them from established marijuana companies in other states.
Harborside Health Center in Oakland donated $20,000 to the organization, while Las Vegas-based Ghost Management Group – which has ties to numerous marijuana websites and ventures – ponied up $10,000, according to the Broward/Palm Beach New Times.
Additionally, Scott Dittman, the chief executive officer of cultivation equipment manufacturer Fusion Pharm, pitched in $40,000.
People United is drumming up support for a measure to legalize medical marijuana that will appear on the ballot this fall. Florida recently legalized the production and sale of CBD oils – but not of the plant itself or THC-heavy products.
The cannabis companies join a collection of other businesses across Florida that have donated five-figure sums to the campaign.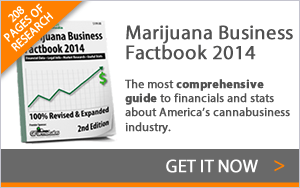 The company Sports Managing gave $50,000. Harrison's Organic Acres in Palm Beach pitched in $50,000, while Manchester Capital gave $30,000, according to the New Times.
The donations could hint that these groups plan to enter the cannabis industry.
The lion's share of the campaign's funds have come from two donors: attorney John Morgan and Democratic fundraiser Barbara Stiefel.