A 20-year power plan covering the northeast United States is taking into account the sizable energy needs of marijuana production.
The Northwest Power and Conservation Council said it expects cultivators will require as much as 163 megawatts of power per year by 2035 – the equivalent of what a town with a population of 30,000 to 40,000 needs.
The estimate includes the expected migration of Washington cannabis growers to warehouse facilities in search of continual harvest capabilities, and takes into account the possibility of Oregon passing a recreational marijuana law this November.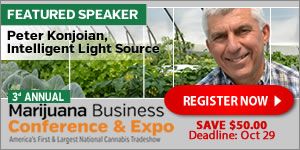 Both energy and water consumption have been in the spotlight as cannabis cultivation has expanded in the western United States.
The analysis will be included in a long-term forecast being developed by the council for Washington, Oregon, Idaho and parts of Montana.