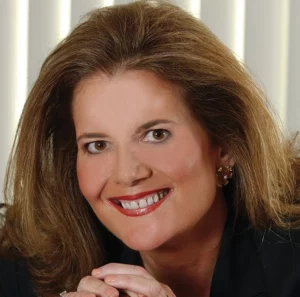 When Marijuana Business Magazine spoke with Artemis Holdings Group founder Sheri Orlowitz a year ago (see "Raising Capital" in the July 2019 issue), a range of investors was keenly interested in the cannabis industry.
Then came the double-whammy of the vaping crisis and the coronavirus-fueled stock market crash. Now, money is tight—especially for plant-touching companies.
Artemis, a cannabis-focused venture capital firm in Washington DC, is still making direct investments up to $500,000 in early growth companies and making syndicate deals up to $50 million.
In an interview with Marijuana Business Magazine, Orlowitz, a former federal prosecutor, offered a variety of tips for cannabis entrepreneurs keen to raise money in today's recessionary environment. She also shared her thoughts on the current investment climate and what the future holds.
What has changed the most about the investment landscape during the COVID-19 pandemic?
Valuations went down, and the risk profile is even greater. Equity will cost a company more; debt will cost more than pre-COVID-19. While the traditional cannabis funds say they are investing, in reality they are keeping their powder dry for their portfolio companies' needs.
How do you view the investment opportunities for different sectors of the cannabis industry?
I would separate them between vertically integrated or touching the plant versus the ancillary businesses.
With regard to ancillary businesses, if there is a legal route to go—for example, you have a device that can be utilized for marijuana but can also be utilized for hemp, for either vaping or ingesting—then that might be very interesting for a fund that invests in medical devices.
Hemp-ingredient companies should be interesting to venture capital/private equity firms that focus on food, nutraceuticals and vitamins.
There's only one ingredient right now that is a problem, and that's marijuana.
What would you advise marijuana companies trying to raise millions right now?
Avoid raising equity if you can because it's very expensive right now.
Could raising capital be even more difficult and costly a year from now?
It could, and that's a call the CEO needs to make. That's a future-direction call. The companies looking for money obviously don't have a long enough runway and probably didn't raise enough in the first instance.
What is the elevator pitch that would impress you right now?
Top-notch management team that has executed on a similar-type opportunity in the past. Really good credentials: people, people, people. Traction. A clear pathway between growth and exit.
How concerned are you with the investment and economic climate right now?
I don't think the SAFE Banking Act is going to pass the Senate this year. I think it's going to be a very tight market. As I'm sure you've heard, potentially only the strong will survive: companies that are well-run, well-financed, well-connected and have a good product. Once upon a time, you could put seeds in the ground and the next thing you know, you have $1 million. Unfortunately, those days are gone.
(This interview has been edited for length and clarity.)
NEXT: Branding in Hard Times