One of Arizona's largest real estate deals in 2014 has closed, and the property is specifically designed to attract medical marijuana tenants.
Zoned Properties, a real estate company and landlord to marijuana businesses, closed on a $4.6 million transaction to take ownership of a five-acre, multi-tenant light industrial park in Tempe, AZ.
Zoned Properties cited the increasing value of similar real estate in Denver as one reason for its interest in the deal. "Properties such as the facility in Tempe have the capacity to garner lease agreements for as much as four times typical market value as the medical marijuana industry expands," the company said in a release.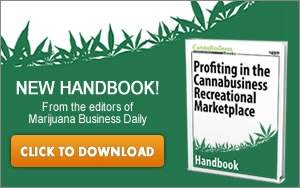 Still, the company seems to be approaching the deal with an eye toward community involvement, which is a smart move in an industry where local opposition can quickly undermine the opportunities presented by marijuana businesses.
In a press release, V.P. of Operations and Chief Sustainability Officer Bryan McLaren said that the facility "will be managed with the utmost attention to detail and operational compliance increasing the overall prosperity for our neighbors and our community."
According to Loopnet.com, this deal represents the sixth-largest commercial real estate transaction of the year in Arizona.