A Denver-based cannabis technology firm has raised $225,000 from investors tied to The ArcView Group.
The company, called CannaBuild, creates an "online budtending experience" by allowing dispensary and retail operators to provide real-time information on strains and product availability to customers via a website and smartphone application. The application uses video chat or text chat.
Customers can also arrange for in-store pickup at their desired time with the app.
The company's CEO and co-founder Zach Marburger said his app provides a "secure environment where users can get answers."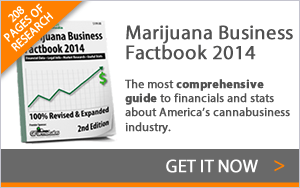 The company is the latest firm to step into the crowded smartphone application market. But it could become a competitor to popular cannabis tech companies WeedMaps and Leafly, which both provide dispensary locations, product menus and strain information.
Marburger has brought on Denver Relief founder Ean Seeb as an industry adviser, and Chris Gilder, CEO of Meridian Kiosks, as a software adviser. The firm will be the presenting company at the ArcView Group's June 23rd investor conference in Denver.