Chart: Percentage of cannabis business owners and founders by race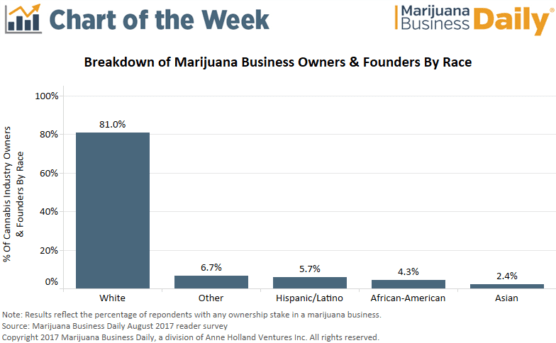 Think the cannabis industry is dominated by white business owners? It is, but perhaps not to the level many believe.
A Marijuana Business Daily survey found that 19% of respondents who launched a cannabis business and/or have an ownership stake in a marijuana company are racial minorities.
The survey, conducted Aug. 9-13, includes responses from 389 marijuana business owners and founders.
Copy and paste this URL into your WordPress site to embed
Copy and paste this code into your site to embed