The first legal medical marijuana plants were seeded in Chile on Wednesday as part of a research program designed to help ease pain for patients suffering from cancer and other illnesses, according to an Associated Press report.
The move is yet another sign of loosening cannabis laws in other countries, particularly those in South America.
Oil extracted from the plants will be given to 200 patients selected by a municipality in Santiago and the Daya Foundation, a non-profit group that sponsors pain-relieving therapies.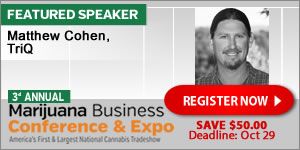 The 850 seeds that were planted on the 9,150-square-foot plot on Wednesday were imported from the Netherlands.
Chile has had medical marijuana laws on the books for nearly a decade, but agricultural officials have not given the necessary approvals to produce the plant until now.