Mayors in Washington State want a cut of marijuana tax revenue, because they believe the businesses will put a strain on local law enforcement and infrastructure.
Nearly 100 mayors signed a letter sent to Gov. Jay Inslee and legislative leaders asking to obtain a portion of tax revenue raised from the recreational marijuana industry. The list of mayors includes Seattle mayor Ed Murray.
The letter comes a week after a report from the state's Economic and Revenue Forecast Council predicted the state would earn $190 million in marijuana taxes during a four-year period starting in 2015.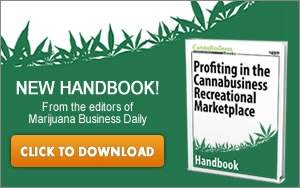 The letter says that the towns deserve a cut of the taxes because they will be responsible for overseeing many of the regulations that govern recreational businesses, such as permitting and code enforcement.
"The majority of marijuana sales and use will occur in our jurisdictions," the letter said. "If the state is relying on local cities to enforce new marijuana laws, it needs to privide some of the new marijuana tax revenues to pay for it. This is a matter of common sense and fairness."
Under Initiative 502, which legalized recreational marijuana, the lion's share of tax revenue is earmarked for health care, youth drug prevention, public health and research. I-502's chief author, Alison Holcomb, said the mayors should be careful not to take funding away from prevention, because it is "woefully underfunded."
Some of the mayors, such as Yakima mayor Micah Cawley, represent cities that have banned marijuana businesses from opening.