The recreational marijuana industry in Colorado can breathe a sigh of relief – it won't have a hard-line Republican governor to deal with for the next four years.
Colorado Democratic incumbent John Hickenlooper managed to stave off a fierce challenger in Republican Bob Beauprez, who had suggested during the gubernatorial campaign that voters should be asked to repeal rec sales. Though the race remained too close to call late on Election Night, by Wednesday morning it became clear that Hickenlooper had won a second term by a narrow margin.
Hickenlooper is not exactly best buddies with the cannabis industry. He openly opposed Amendment 64 two years ago and made national headlines recently when he said legalizing rec sales was "reckless" on the part of Colorado voters, angering many marijuana businesspeople and activists.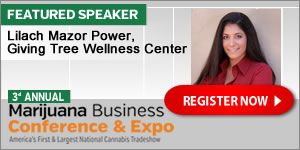 But he also oversaw an effective rollout of the industry and didn't try to oppose the voter-approve rec law. That helped him keep support from some in the cannabis business community.
Beauprez arguably could have been a much worse chief executive as far as the marijuana trade is concerned. Although the state Legislature may wind up divided between Democratic control of the House and Republican control of the Senate (votes are still being tallied in some key state Senate races), the governor has the power to appoint cabinet members and agency heads who may or may not be friendly toward marijuana businesses.