Colorado regulators recently moved to shut down four dispensaries that were targeted during a high-profile raid by federal agents back in November.
The state sent notices of application denial to VIP Cannabis, Kushism and Highlands Cannabis Company – all based in Denver – as well as Grateful Meds in Nederland, according to documents obtained by the Denver Post. Of the four, only VIP Cannabis is still in operation. It must request a hearing to challenge the decisions within 60 days or else it will be shut down.
None of the business owners can sell or transfer marijuana while they challenge the decision.
According to state documents, the federal raids are not the reason for the closures. Instead, each business was cited for multiple violations that occurred during routine inspections before the raids. VIP Cannabis, for example, conducted numerous after-hours sales.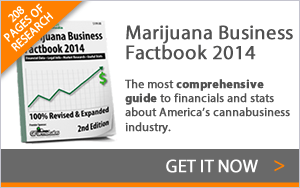 Additionally, employees there failed to track inventory, install cameras at its cultivation center or keep up-to-date records. The business also had a higher plant count than was allowed.
The violations were first documented in October 2012, however Colorado officials did not move against them sooner due to a backlog of pending license applications that dated back to 2010.
The raids, which were conducted on Nov. 21, kicked off an investigation that is still pending. Sources have said that the business owners were connected to Colombian cartels, though none of the owners have been charged with a crime.
Kushism and Highlands Cannabis Company reportedly never reopened after the November raids, and Grateful Meds closed when its lease expired in March. The owners of the businesses still have licenses to operate, according to the Post.