State-licensed marijuana labs in Colorado can no longer test samples from home growers and medical cannabis caregivers.
Instead, the labs can only work with licensed recreational cannabis stores, dispensaries and infused-product manufacturers as part of new testing rules.
The move focuses the Colorado's seven licensed testing labs firmly on highly regulated businesses instead of individuals. Regulators want to ensure that these labs route all cannabis samples through the state's inventory tracking system, which dispensaries and retail shops also use.
State officials began informing newly licensed labs of the ban in March, according to the Denver Post.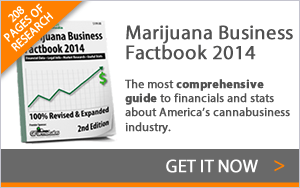 Labs that want to continue serving only the medical marijuana market – where testing is not mandatory – can theoretically skip getting a license and still serve individuals. But moving forward without a license is a risky business proposition.
Several home growers are irked by the policy change, since they regularly test their marijuana for THC content and contaminants.
Ian Berringer, founder of Rm3 Labs, told the Post that independent growers did not account for a big part of his business, but that they were important nonetheless. He also said that the capital-intensive business model for testing operations could make opening a lab focused on caregivers and home growers cost-prohibitive.