Lawyers in Colorado can now help cannabis clients to the fullest extent of their professional abilities, without fearing ethics sanctions or discipline.
On Monday, the Colorado Supreme Court approved a rule change that allows lawyers to advise cannabis clients – even though those businesses are breaking federal law – so long as the attorneys do not tell them to break Colorado state law.
Before Monday's ruling, Colorado lawyers (like attorneys in other states with medical marijuana laws) were in an awkward position, as the rules of professional conduct prohibit them from advising clients to break state and federal laws.
In 2013 the Colorado Bar Association said lawyers could face sanctions for giving more than basic help to marijuana businesses, however no attorney was ever disciplined for working with marijuana clients. The same year, a committee of Colorado lawyers and judges requested a rule change from the Supreme Court.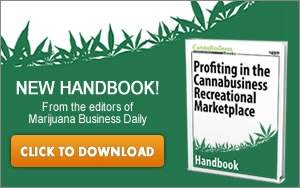 In Washington State and Nevada, groups of lawyers have made similar requests for a rule change.
The updated rule in Colorado states that a lawyer "may assist a client in conduct that the lawyer reasonably believes is permitted by these constitutional provisions and the statuses, regulations, orders, and other state and local provisions implementing them."
The rule also requires lawyers to discuss federal laws and policies with their marijuana clients.