The highly anticipated $9 million in medical marijuana research funding being distributed by the state of Colorado has finally arrived, however for-profit firms need not apply.
The Colorado Department of Public Health and Environment announced Wednesday in its request for applications that the grants are intended only for "not-for profit organizations, health care organizations, governmental entities and higher education institutions."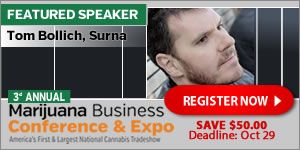 The requirements eliminate businesses from heading an effort to secure research funding, but for-profit companies may be named as subcontractors on the grant application.
The grants represent the largest state-funded program to date focused on studying the medical side of marijuana use. Officials heading the program are seeking to fund clinical or observational studies of actual patients using medical marijuana.
To accomplish that goal, however, the grant program managers will need to navigate the conflict between federal and state laws.
Many of the organizations most likely to win grant money – namely, university research departments with broad experience in human trials – also receive federal funding, which could be put at risk by accepting funds under Colorado's program.