The Denver suburb of Aurora is moving forward with the launch of recreational marijuana sales.
Aurora – the third-largest city in Colorado with a population of nearly 350,000 – has officially closed its application window for cannabis shop licenses. The city received a total of 57 applications, according to the Denver Post.
It has set a cap of 24 retail cannabis business licenses, so more than half the applicants will lose out on a permit.
Officials will now review the applications to ensure they meet baseline requirements. Entrepreneurs who want to open a cannabis shop must have $400,000 in reserves, for instance, and prior experience in the industry. They also must already have a lease in place or have purchased property for the shop.
The city will then score applicants based on a variety of criteria.
The first retail stores could open as soon as Oct. 1.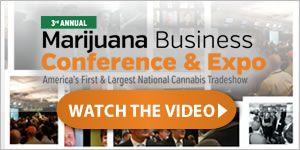 Employing a selection process for a limited number of licenses is a unique approach in Colorado, though it has proved popular in other states and municipalities – most recently in several Nevada cities.
Denver-based retail shop owners will be keeping a close eye on developments in Aurora. Retail stores in the populous suburb will likely siphon off business from customers who have previously traveled into Denver to procure cannabis products.