As Colorado's recreational marijuana industry grows, so must the regulatory bureau overseeing it.
The Marijuana Enforcement Division hopes to expand to 55 employees from its current number of 30. It will also open field offices in Colorado Springs, Northern Colorado and Grand Junction later this year.
The expansion comes after the division deployed a secret shopper program to make sure businesses are not selling to minors.
The growth is due to the expected expansion of the recreational and medical industries. State officials said they have received notices of intent from 255 businesses which plan to apply for a license after July, which is when the state opens up its recreational industry to businesses that were not originally medical marijuana businesses.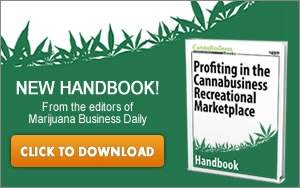 The MED is also finalizing medical marijuana licenses for an undisclosed number of medical shops that applied to enter the industry dating back to 2010.
The Marijuana Enforcement Division has, so far, relied on warning letters to oversee businesses. Since Jan. 1, the MED has mailed out 63 warning letters to businesses for failure to comply to packaging or labeling requirements, or because the businesses did not report inventory through the Marijuana Inventory Tracking System.
The office will also enforce a new rule that requires medical marijuana dispensaries to sell edible products in the same opaque child-proof packaging that retail businesses use. Gov. John Hickenlooper recently signed a bill into law requiring medical businesses to use child-proof packages for edible products.