New Age Medical Solutions Inc. is mounting the first court challenge over Canada's licensing process after being denied a permit to grow medical marijuana commercially, a move that could open the door to more lawsuits from others that were rejected.
New Age's owner, Sam Mellace, applied a year ago to become a licensed producer. Health Canada rejected the application on Aug. 10, saying the company hadn't hired an acceptable quality assurance specialist, according to CBC News.
New Age filed a motion against Health Minister Rona Ambrose, asking that a judge review the decision.
Mellace, whose has a 6,000-square-foot facility in British Columbia, said he has invested $1 million in the project that would employ 60 to 150 people.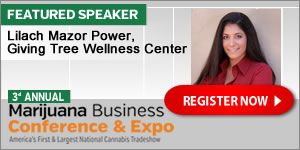 "The failure of the minister to issue the company a license is highly prejudicial and will cause the company to have to shut its operations," the company alleges in court documents filed in Toronto.
As of last month, Health Canada had rejected 226 applications for cultivation licenses, according to the CBC report. Canada has issued just 22 licenses, while 291 applications are still being processed.