The U.S. House of Representatives is set to discuss a proposal that would bar the government from using taxpayer money to enforce federal marijuana laws in states that have legalized medical cannabis.
Five Democrats and five Republicans are behind the amendment, which advocates see as "the best way right now to stop the federal government from undermining both state laws and the will of a substantial majority of Americans."
If adopted, the measure would reduce risks for cannabis businesses, particularly those operating in states with strict regulations on the industry. The so-called Rohrabacher-Farr amendment would essentially shield people who are following state MMJ laws from arrest and prosecution by federal authorities.
The House could vote on the amendment as early as Thursday.
The main sponsor of the proposal – Rep. Dana Rohrabacher (R-CA) – was behind a similar amendment in 2012 that failed 163-262 in a House vote.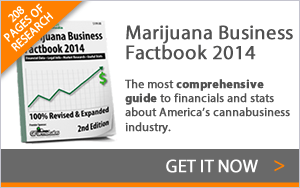 Much has changed since then, however. Several other states have legalized medical marijuana, and Colorado and Washington passed recreational cannabis laws. The federal government has also noticeably softened its position on cannabis, and a growing number of Americans now support the industry.