Medical marijuana cultivators in Connecticut operate in one of the most tightly regulated environments in the industry, and at least one grower likens his setup to a pharmaceutical factory.
"We aren't just growing plants in a warehouse," David Lipton, owner of Advanced Grow Labs, told the Wall Street Journal. "We really are like a startup pharmaceutical company."
Advanced Grow Labs – one of four companies to receive a cultivation license in Connecticut – is spending $2.5 million to build out a portion of a 62,000-square-foot building in West Haven for its grow.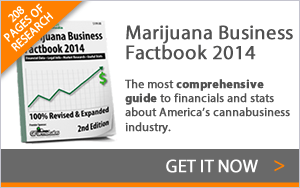 Employees at Advanced Grow Labs and some other Connecticut cultivation facilities will be required to change into scrubs and then pass through a room that emits a blast of air to remove outside contaminants, according to The Wall Street Journal. Air-filtration systems will monitor for molds and pests, while advanced systems will regulate temperature and humidity.
The cultivation companies will provide cannabis to six state-licensed dispensaries, the first of which could open this summer.
Just 2,000 patients have registered with Connecticut's medical marijuana program so far. Dispensaries and grows could find it difficult to get into the black with such a small patient base. But Ethan Ruby, CEO of the cultivation company Theraplant, predicts that number will rise to 5,000-6,000 by the end of the year and could hit 10,000 in 2015.