New York Gov. Andrew Cuomo has rejected the latest medical marijuana bill proposed by lawmakers, saying he wants the measure to include a ban on smoking cannabis.
If supporters of the bill agree to Cuomo's terms, New York could join Minnesota as a medical marijuana state where patients are forbidden from ingesting the plant via the most popular method of consumption.
New York likely has a large enough population to support a smokeless cannabis industry, but the market would likely be much smaller than one where smoking is allowed.
A smoking ban would create opportunities for concentrates manufacturers as well as edibles and infused product companies, since cannabis flowers would be replaced by tinctures, oils and vapor products.
Cuomo's comments came after the bill's sponsors reworked the legislation Monday night. The changes included the removal of three conditions from the list of treatable ailments – diabetes, lupus and post-concussion syndrome – and the addition of a stipulation that only doctors can prescribe the plant. Sponsors also dissolved a plan to allow an advisory panel to oversee the program.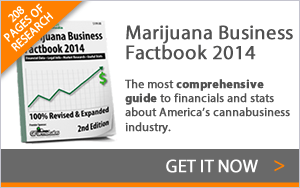 The bill's sponsors said they are continuing negotiations with Cuomo's office, though the smoking issue could be a major stumbling block.
Lawmakers are on the clock to hammer out a bill the governor will approve, as the current session ends Thursday. The Assembly has already passed a version of the bill, but the measure still needs approval from the Senate and the governor.