COMING SOON – The Crisis Management in Cannabis Report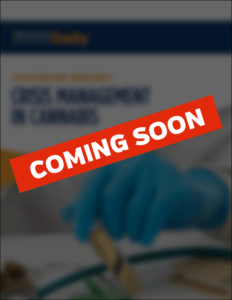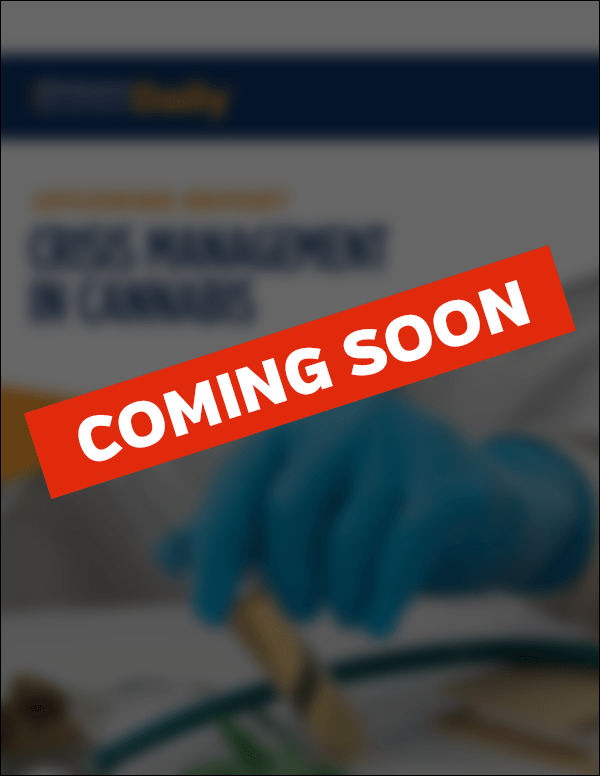 Preparing for a crisis is a universal business issue.
The vape crisis last fall caught the industry by surprise – and companies responded in a variety of ways. The COVID-19 pandemic is giving those companies a chance to put some of those responses to the test and offering new challenges to overcome.
What can be learned from these events and responses that can prepare cannabis companies for the next crisis-level event? The Crisis Management in Cannabis Report will dive into how to prepare for crises and, when they do happen, how to manage them.
PREVENTION. While it's impossible to guarantee absolute crisis prevention, there are certain steps that will decrease the impact of a crisis such as controls and testing, using your technology wisely and doing more to fight the illicit market, including pressuring regulators.
MANAGEMENT. Crises are inevitable but there are ways to prepare and respond more effectively, such as creating a crisis control team and plan, ensuring you have proper insurance and making sure your business is well diversified and well prepared financially.
This report is proudly sponsored by: CannaSafe


Sign up now to be notified when The Crisis Management in Cannabis Report is released.