Thank you. Download your free report now.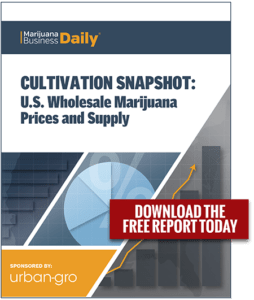 You can access your FREE PDF version by clicking the "Download Report" button or via the unique email sent to you from MJBizDaily.


MJBizConINT'L will be held in Toronto from August 14 – 16. Register by June 20th and save $200 on your sessions and exhibits pass! For more details and view the agenda, visit MJBizConINT'L.