Lawmakers in Washington DC are poised to loosen the city's restrictive medical marijuana program, which would provide a lifeline to local cannabis businesses that are struggling to survive.
During two committee meetings on Thursday, all 13 city council members pledged to support a plan that would eliminate the current ailments list and simply allow doctors to prescribe medical marijuana if they believe the plant could help a patient.
Currently, the city's medical marijuana program allows just four ailments to be treated by the plant.
Under the new program, the city's three dispensaries would also be allowed to increase their plant counts from 95 to 500 plants. With additional plants, the businesses could create concentrates, edibles and other cannabis products that require THC extraction.
The proposed plan could greatly impact Washington DC's three dispensaries, which are struggling with low patient counts since they opened a year ago. Currently there are just 400 patients in the city.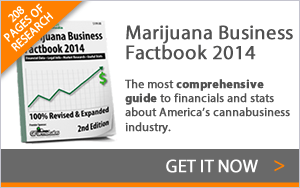 The low patient count has forced dispensaries to maintain high prices and spend substantial efforts on outreach. Some dispensaries have even offered to pay each patient's registration fee to join the program.
The DC council will likely vote on the new program before the summer recess in July.