Agents with the U.S. Drug Enforcement Administration have been threatening Massachusetts doctors affiliated with marijuana dispensaries, representing the latest wrinkle in the state's emerging MMJ program.
According to the Boston Globe, the agents are giving these doctors an ultimatum: abandon their plans with the marijuana companies or lose their federal license to prescribe certain legal drugs.
Doctors and dentists that prescribe narcotics and other drugs require a license from the DEA to do so.
The Globe identified three doctors contacted by the DEA, and two of them resigned their medical officer positions with planned medical marijuana dispensaries. The third doctor, Samuel Mazza, said he will simply abandon his DEA license to prescribe the drugs.
The threats could further delay the implementation of Massachusetts' medical marijuana program, which has already been stalled by lawsuits that came out of the controversial licensing process.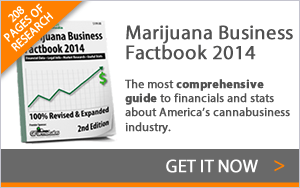 A representative from the state's Department of Public Health said that medical marijuana companies are not required to have a doctor on the management team. But the departure of important members of the team could stall the licensing process for individual dispensaries, because new staff members would need to undergo a background check.
Dr. Walter Panis, the chief medical officer for Alternative Therapies Group, said he would likely abandon his medical marijuana plans if he is contacted by the DEA.
"I don't want to do that," Panis said. "I wouldn't want to jeopardize my ability to practice medicine. Practicing medicine is the soul of my life."