Entrepreneurs looking to enter Illinois' medical marijuana industry could get help with one of the biggest issues facing cannabis startups: funding.
Prairie Wellness Fund Ltd. announced it is hoping to raise as much as $100 million to provide fledgling marijuana companies in Illinois with letters of credit and loans.
Businesses could use the money to help qualify for licenses and grow their operations.
Aside from helping startups, the move creates an opportunity for wealthy individuals and investors to put money into the industry via the fund.
The debt market for financing cannabis companies is especially lucrative, and its perceived risk is lessening as the government backs off the industry.
The state will allow 60 dispensaries and nearly two dozen cultivation facilities to operate.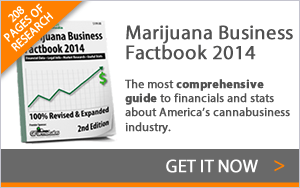 Each faces significant expenses for real estate, build-outs and starting inventory. They also must meet numerous financial requirements that push up the cost of starting a medical marijuana dispensary or cultivation facility.
Executives at Prarie Wellness said that loans extended would likely carry interest rates similar to credit cards, as repayment would be tied only to the personal guarantee of the individual borrowing the funds.
The fund is expected to officially begin soliciting investors in September.