The first dispensaries in Illinois might not launch until well into next year, months later than many entrepreneurs envisioned after the state passed its medical marijuana law in 2013.
"It's going to be spring or early next summer before patients have access to this medicine," Ali Nagib of the National Organization for the Reform of Marijuana Laws (NORML) told a local TV station.
At this point, it appears that the first crop of cannabis businesses in the state will receive licenses in the fall or even winter. It will then take several more months for cultivators to produce the first harvest.
The state did not set an initial timeline for when dispensaries would open. Nagib said it became clear shortly after the law passed that dispensaries might not be able to open until 2015. But many observers still expected dispensaries to be up and running in Illinois sometime this year, even though it often takes longer than expected to get a regulatory framework in place.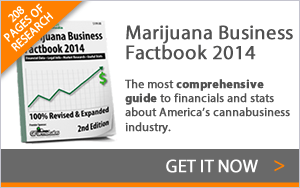 Illinois has released draft rules (and already revised them) covering the industry and is now holding public hearings to discuss the proposed regulations. It will accept written comments through June 2.
Once it gets feedback from the public, officials must hammer out final rules and then launch the application process for business licenses, which will likely occur later this year. That process – including the vetting of applicants – could take several months to play out.
Illinois will license up to 60 dispensaries and 21 cultivation operations.