Denver is looking to ban residents from using explosive chemicals to create homemade hash oil, a move that could drive more consumers to dispensaries and recreational cannabis stores.
Mayor Michael Hancock has proposed an addition to city codes that would "prohibit the hazardous solvent-based extraction process by which individuals directly and indirectly involved are subjected to dangerous conditions," according to a press release issued by his office today.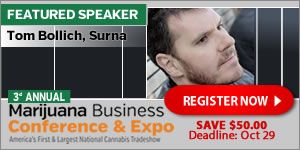 Licensed marijuana producers would still be allowed to use butane and similar extraction methods, as they have passed inspections and use closed-loop systems. Individuals could also still make hash oil at home using water- and food-based methods.
The move comes as the city sees a significant increase in home explosions tied to untrained amateurs working with flammable gasses using sub-standard equipment and methods in unsafe environments. Last year saw one incident; this year to date more than 30 explosions have been tied to the process.
Driving the move is a general sense from public officials that this has become a public safety issue and represents another wrinkle in legalized recreational marijuana that needs to be addressed.
"We are constantly tracking this evolving frontier, considering changes that will protect the health and safety of all our residents," Ashley Kilroy, head of marijuana policy for the city, said in the press release.
The Denver City Council still must approve the proposal and will take it up for initial discussion on Sept. 16.