More than 40 medical marijuana businesses in Denver might have to close on July 1 if they can't obtain required licenses from the city.
Many of the businesses trace their roots back to the early days of Colorado's medical marijuana industry, before the state established strict regulations on the industry.
When Colorado and Denver began licensing medical marijuana businesses in 2010, officials allowed dispensaries and cultivation sites that were already open to operate while their applications were being reviewed.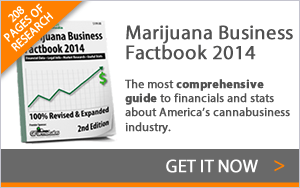 Dozens of these businesses have existed as "operational pending" businesses since then, and regulators have only recently addressed the backlog of applications. Earlier this year, city officials sent letters warning of the July 1 deadline to 101 businesses.
Many of these businesses closed, while others completed the licensing process with the city.
Of the 41 that are still open, 38 are cultivation facilities and three are infused product manufacturers, according to the Denver Post.