Health inspectors in Denver are holding edibles companies to the same safety standards as restaurants and other food manufacturers.
The Denver Department of Environmental Health recently began sending food inspectors on surprise visits to edibles manufacturers to check for proper refrigeration, preparation techniques and sanitary standards. It's a practice that is common within the food industry, which the department also oversees, but not the cannabis sector.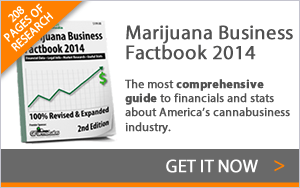 According to The Denver Post, the visits so far have produced 58 violations and three product recalls and led to the destruction of numerous edibles products.
The regulators test for a wide range of safety standards, however they focus primarily on the extraction and storage of marijuana oils. A representative from the department said botulism and other bacteria can breed in some marijuana-infused oils if the extraction temperature is not hot enough, or if the oils are not refrigerated after extraction.
The violations involved numerous businesses, according to the Post:
– Mile High Distributing was forced to recall its infused olive oil after inspectors discovered it was being stored at room temperature and that it was extracted at improperly low temperatures. The company also had to recall its THC drops.
– Take-and-bake manufacturer At Home Baked was instructed to stop selling and destroy its infused baking mixes and oil pouches.
– Dixie Elixirs was cited for keeping bottles of oils at room temperature instead of refrigerating them.
– Edibles manufacturer Marqaha was ordered to refrigerate its infused juices, teas, tinctures and sprays.
– Canna Elixirs was forced to destroy products and issue a recall after inspectors discovered that the company lacked paper towels, sanitizer and proper sinks.
– At Patient's Choice dispensary in Denver, inspectors found expired coconut oil and mold on infused butter.