A Colorado man has filed a negligence lawsuit against an edibles company over chocolate bars distributed at the Denver County Fair that inadvertently contained THC.
LivWell, a Denver-area chain of medical marijuana dispensaries, distributed the Full Melt chocolate bars at the fair's "Pot Pavilion" earlier this month.
Visitors to the pavilion were assured that all samples were THC-free, and fair officials required all vendors to adhere to a strict no-cannabis policy on fair grounds, according to a spokesperson.
But several people reported various symptoms after consuming chocolate samples, causing local authorities to investigate the matter.
Affected consumers had ailments consistent with over-consumption of THC, including dizziness, nausea and confusion. A few patrons were treated by medical personnel at the fairgrounds and in hospitals.
The retailer is the subject of the suit, as it provided the samples.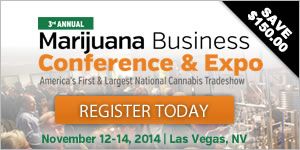 The development comes as edible cannabis products across the country face higher scrutiny with regard to packaging, labeling and dosages.
The controversy has prompted both Colorado and Washington to implement emergency rules governing the products.