Dixie Elixirs and Edibles has settled a lawsuit filed by a Colorado-based company that makes cannabis-infused mints.
Dixie announced that it has reached an "amicable separation agreement" with Bridge Marketing, which effectively ends the relationship. Terms of the settlement were not released.
The two entered into a partnership in 2012, when Bridge Marketing granted Dixie a license to sell MED-a-Mints via dispensaries and retail stores.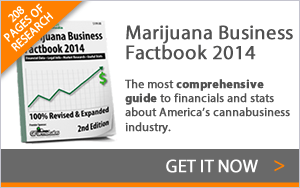 Bridge Marketing filed a lawsuit earlier this year, alleging that Dixie had removed the "conspicuous and responsible packaging" for the mints and replaced it with new packaging that promoted the Dixie Elixirs brand more prominently than MED-a-Mints. It also claimed that Dixie failed to make timely royalty payments for its use of the mint products.
Dixie executives countered the accusation, saying they had evidence that Bridge Marketing had approved of the new packaging. Bridge Marketing terminated the relationship on March 31, and Dixie stopped selling the mints.
An executive said Dixie will now begin selling its own line of proprietary mints.