A Bellingham, Washington, recreational marijuana retailer has become the first in the state to offer cannabis edibles to customers.
Top Shelf, one of the largest retailers in the state, has received about 500 packages of cannabis-infused trail mix and nuts from edibles manufacturer Green Chief.
While the state's program allowing legal retail sales launched a month ago, edibles have not been available until now due to licensing delays and new regulations issued by the Washington State Liquor Control Board, which administrates the recreational marijuana program.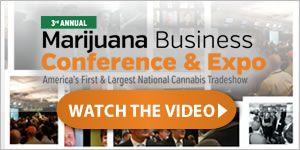 Edibles have proven extremely popular with recreational consumers in Colorado and are expected to be a big part of Washington's program as well.
Given that Top Shelf is the only retail shop in Washington with edibles, the store could sell out quickly.