Washington State's lottery for retail marijuana licenses has produced a few hiccups that could create headaches for officials down the road.
Officials from Washington State's Liquor Control Board said they have received a handful of requests for appeals from cannabis entrepreneurs who were denied entry into the state's lottery for retail licenses.
The board's licensing director said there will be an appeals process for these businesses. But the board isn't sure what will happen if appeals are awarded, since the lottery for the state's 334 retail spots will have already been completed.
Additional businesses are complaining that the board did not give them adequate time to file an appeal, since many disqualifications were announced the week before the lottery. Some disqualified business owners claim the board made errors in its judgement and dismissed them based on software errors or typos.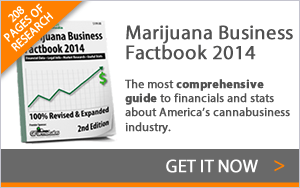 Whether these complaints turn into lawsuits is yet to be seen. An ugly legal battle could further stall the state's long-awaited retail marijuana industry, which is set to launch in July.
Three businesses were reinstated into the lottery after appealing their dismissal. One business owner was disqualified because his proposed retail shop was deemed to be too close to a children's arcade. The business owner proved the arcade did not actually exist.
Another business owner submitted screen shots of his application to prove that important fields were not left blank, which the board had initially said disqualified him.
The board received more than 2,100 applications for the lottery, which will assign retail licenses in 78 cities. Of those applications, 1,170 made it into the lottery, a spokesperson confirmed.