British Columbia's former top politician is joining the medical marijuana industry.
Mike Harcourt, who was premier of British Columbia from 1991 until 1996 and previously served as mayor of Vancouver, has become chairman of True Leaf Medicine Inc., a prospective medical marijuana company.
True Leaf has submitted an application with Health Canada to grow and distribute medical marijuana from its facility in eastern British Columbia. The company also has applied to get listed on the Canadian Securities Exchange and is hoping to begin trading in the next month or so.
Harcourt is the latest high-profile Canadian to dive into the medical marijuana industry. Olympic gold medalist Ross Rebagliati recently launched a plan to market and distribute medical marijuana, and several prominent mining companies have looked to enter the industry to diversify their operations.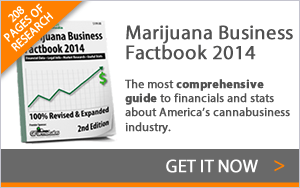 Harcourt will be paid in cash as well as options with the company. True Leaf CEO Darcy Bomford, who has a background in the pet food industry, said the firm hopes to raise $3 million in private and public funding if it gets approval from Health Canada, which is currently reviewing about 500 business applications.