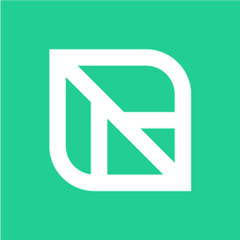 September 22, 2020 – Green Kiosks, LLC, an Illinois limited liability company ("Green Kiosks"), a leader in cashiering kiosk services, is expanding its point of sale solutions for the cannabis dispensary industry and developing new standards for the dispensary of the future.
Sales Kiosks
In the wake of COVID-19, dispensaries are looking for convenient, self-service solutions that minimize interaction between customers and staff while providing an interactive user experience. The newest sales kiosks are available in several configurations, both vertical and tabletop, and are bright, beautiful and easy to clean and sanitize. Best of all, the kiosks are surprisingly affordable and offered at low monthly lease rates.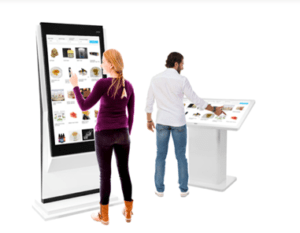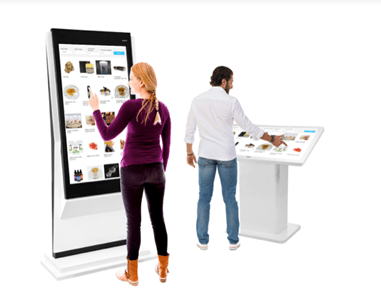 NEW! Green Kiosks now offers sales kiosks in vertical and tabletop models
Cashiering Kiosks
For accepting payments, Green Kiosks offers secure cashiering kiosks. Driver's license scanning technology simplifies the customer check-in process. Each multilingual kiosk is built on a proven ATM platform that accepts cash payments and makes change to the penny. Online payment reporting services help automate the cash reconciliation process so employees will never have to touch cash again. A client dashboard provides a 360-view of business results through real-time graphs and reporting services.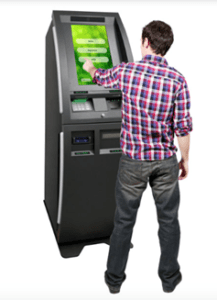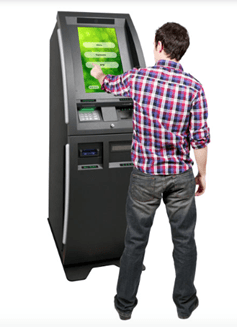 Green Kiosks cashiering kiosks offer ATM-level security. Employees never touch cash again!
Key Features & Functionality:
ATM functionality
Cash and card payments
Change to the penny for cash payments
Check-in services
Driver's license and barcode scanner
Custom receipts
Real-time dashboard analytics
Integrated and stand-alone reporting
Outdoor model available
Partnership with Adilas for a complete cash management solution for dispensaries
To watch a short demo of our payment kiosks, please visit: https://www.youtube.com/watch?v=EUoqThw4Ojg&feature=youtu.be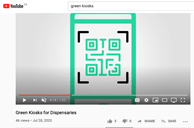 About Green Kiosks
Green Kiosks makes it easy for businesses to serve their customers on-site and online with convenient payment kiosks for medical and recreational cannabis dispensaries. Green Kiosks bring transparency to legal, cash-intensive businesses that increase customer satisfaction while driving dispensary throughput. The intuitive platform streamlines accounting efficiency, eliminates employees touching cash and promotes a safe workplace.
Visit www.GreenKiosks.com for more information or email info@greenkiosks.com