(Editor's note: Welcome to In Focus, our new series of occasional special reports on issues facing the cannabis industry. This is the first of a three-part report on HdL Cos., a tax auditing business that's become a dominant force in California's marijuana industry as a consultant to roughly 125 cities and counties. Wednesday's installment looked at how HdL used pre-existing relationships to build a stronghold in the sector and Thursday's installment examined how its work has created a divide among stakeholders in the legal marijuana industry.)
On April 10, in a cozy private basement room at the upscale Firehouse Restaurant in Sacramento, California, about 60 state elected officials, policymakers and government staffers gathered at a reception to relax, network and discuss the business of regulating marijuana.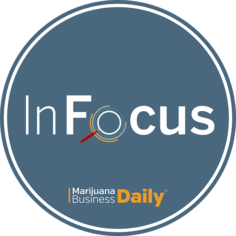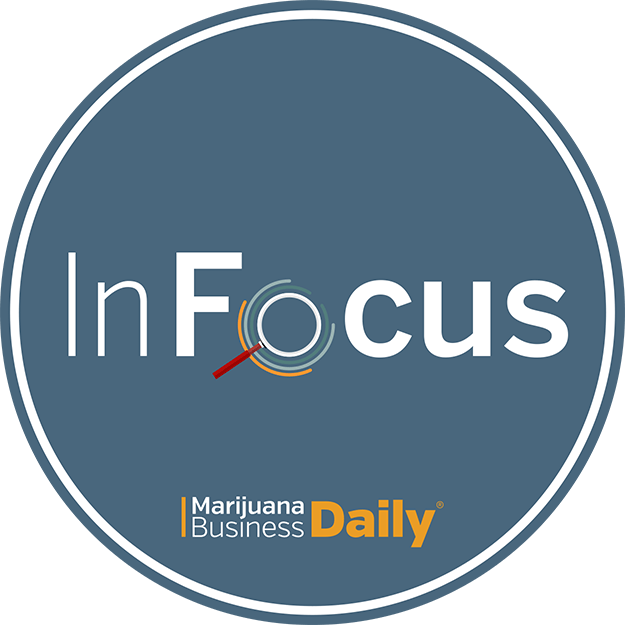 The head of the state Bureau of Cannabis Control, Lori Ajax, even made a brief appearance to chat with city and county representatives, many of whom are still mired in the complex process of getting the state's legal cannabis market up and running.
What connected them all was they were clients of or had business connections with the cocktail party's host: HdL Cos., a 36-year-old tax auditing business based in the Orange County city of Brea.
Since expanding into marijuana consulting in 2015, HdL has quietly but steadily grown into arguably the most influential player in shaping the Golden State's marijuana market, the biggest in the world.
But the pivotal role HdL is playing in suggesting local tax rates and determining the fates of prospective licensees has also helped it develop plenty of industry critics, many of whom attended a separate reception just a mile away that same April night in Sacramento, at The Elks Tower Casino & Event Center.
That party, sponsored by the California Association of Cannabis Regulators and CannaRegs, also drew several high-profile regulators, including Gov. Gavin Newsom's new cannabis business czar, Nicole Elliott, and Cat Packer, the head of Los Angeles' Department of Cannabis Regulation.
The dueling parties – both were scheduled as after-hours networking events after a conference designed for city and county officials – underscored the fractured nature of stakeholders that have a serious interest in how cannabis legalization plays out in California.
Powerful political and business forces are still jockeying for position to affect the size and scope of California's marijuana industry as it continues to mature.
It's therefore not much of a stretch to say that some view HdL as an embodiment of that divide.
A one-stop shop
By its own tally, HdL has worked to some degree with at least two-thirds of the cities and counties in California that have opted to allow commercial MJ businesses to set up shop within their boundaries. About half those municipalities also still use HdL for functions such as marijuana compliance and financial audits, according to a company spokesman.
HdL's suite of cannabis policy services for local governments runs an enormous gamut, from drafting regulatory ordinances to calculating tax revenue projections to scoring business license applications.
That makes HdL essentially a one-stop shop for local governments still figuring out:
How to effectively regulate the marijuana industry.
How big they want to allow the industry to get.
Because California requires city or county approval before granting any cannabis company a state permit – and because only 185 of the 540 counties and municipalities in California even allow commercial MJ companies within their borders – HdL has been given say-so over million-dollar business opportunities and, thus, been dubbed by some in the industry as "kingmakers."
"No one else has come close" to HdL's level of clout, said Ben Bradley, a founding member of the California Cannabis Industry Association and now a partner at a small MJ consulting firm, MilesBradley.
"I can't think of any other consultants or attorneys or accountants that have that kind of influence."
HdL counts 61 local governments as cannabis consulting clients, 41 for which it's completed projects and another 23 that are in the contract-negotiation stage, for a total of 125 clients, according to David McPherson, who leads the company's cannabis consulting team.
The firm, he said, has helped craft roughly 50 local marijuana business laws and written 52 out of 89 city- or county-level marijuana tax ballot measures that have been passed by voters in recent years.
As of early April, HdL had helped about 1,200 companies win business permits, McPherson said. And, he estimated HdL had scored nearly 2,000 business license applications, with hundreds more in the queue. As of January, there were roughly 5,000 licensed companies in California, according to a Marijuana Business Daily analysis of state data.
HdL also oversees roughly 400 licensed businesses through compliance and tax auditing. And as more companies come online, he added, that number will likely increase to about 1,200 in the next few years.
Word-of-mouth success
The true scope of HdL's impact is impossible to quantify at this point, in part because the company declined to identify all the cities and counties it's consulted with on marijuana policy.
MJBizDaily was able to independently verify at least 62; however, many local governments did not respond to open-records requests.
But, according to McPherson, business is booming.
"We're not even marketing our services. We have people coming after us left and right. We can't even sign contracts quickly enough," he said.
"We've brought in probably $3.5 billion, I think, in projects to these communities. What's going to happen when they're all built out and running? It's incredible what it's going to do for local governments and communities."
The quick ramp-up of HdL's marijuana consulting also now accounts for nearly 20% of the firm's total income, McPherson said.
Winning friends, influencing enemies
That kind of power and influence has spawned both criticism and grudging admiration of HdL.
"A lot of people hate the (NFL's New England) Patriots, but they're winning the game," one industry operative at the Elks Tower party quipped.
HdL's power and reputation is such that many industry sources – including competitors such as MuniServices and SCI Consulting Group – either declined to speak with MJBizDaily or asked for anonymity to avoid blowback from HdL or its allies in local governments.
That level of influence from a private, for-profit company has also inspired distrust from many cannabis advocates and has led to a bogeyman-style reputation for HdL in some circles, in part because of its direct connections to longtime industry opponents such as the League of California Cities. (HdL advertises itself as a "corporate partner" with the league in contract proposals to municipalities and counties.)
HdL's defenders – and there are plenty – counter that the firm's detractors are misdirecting blame for the chaotic flux that California's MJ industry has been in practically since legalization was approved by voters in 2016. Its backers say the firm has been responding as best it can to the wishes of its clients – the same city and county officials whose goals often don't align with those of the industry.
"It's not surprising that there's no love lost between HdL and the industry," said Jesse Mays, assistant to the city manager in Culver City, which hired HdL for cannabis consulting work in 2017.
"Industry can be mad at HdL, but they're kind of shooting the messenger. I mean, I think HdL is helping cities come up with what cities themselves want, which is tight control."
Based on interviews with more than two dozen industry participants and local officials – as well as reviews of public documents from 35 cities and counties HdL has worked with – the picture that emerged was that of an ancillary company that leapt into the same green rush and, by finding a niche for itself, profited handsomely while also making its share of enemies.
Editor's note: Ben Bradley's title has been changed from "co-founder" of the California Cannabis Industry Association to "founding member" to more accurately reflect his role in CCIA's beginnings.
John Schroyer can be reached at johns@mjbizdaily.com